Virginia's Best Party Bus for Birthdays
Stylish Travel for your bachelorette party - Party Bus Services Virginia
Do you or someone 21 years of age or older in your family or among your friends or co-workers have a special birthday coming up in the Virginia area? Do you want to celebrate in a fun and entertaining way that will be unique and be memorable for everyone?
Consider renting a luxurious birthday party bus with different models that have a passenger capacity of from two to 28 celebrants who can enjoy getting dolled up but being able to celebrate in a private way. The birthday transportation includes room for your whole party, music, a stereo system, mood lighting, comfortable leather seating, a light-up ceiling and floors, large-screened televisions, and more. The drivers are chauffeurs who are professional and discreet and take you where you will have chosen to go.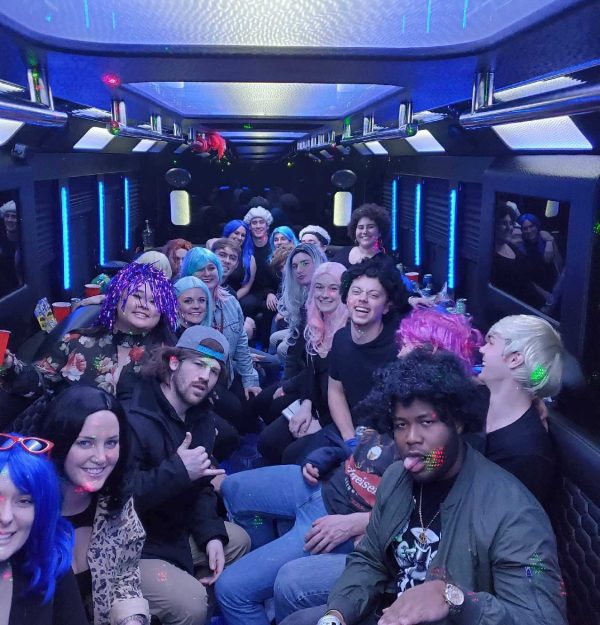 Some other benefits are:
No one in the party has to be designated as the driver or worry about where to park, etc.
It is easy to keep the crowd together and not have them come in individual cars and perhaps arrive late or lose their way to one of the destinations.
It is a good way to budget because party buses are usually relatively low-cost, and splitting up the tab makes it much cheaper for all those who are pitching in to help and maybe surprise the birthday gal or guy.
540 Party Bus in Fredericksburg, Virginia, has a Special Birthday Package. There is even a discount, which is that the seventh hour of the birthday party bus service is free when you purchase six hours at a specified special rate. Contact 540 Party Bus today at (540) 645-2239 or online on our contact page to discuss your event, request a quote, and make arrangements for the ultimate and extra-special birthday celebration.